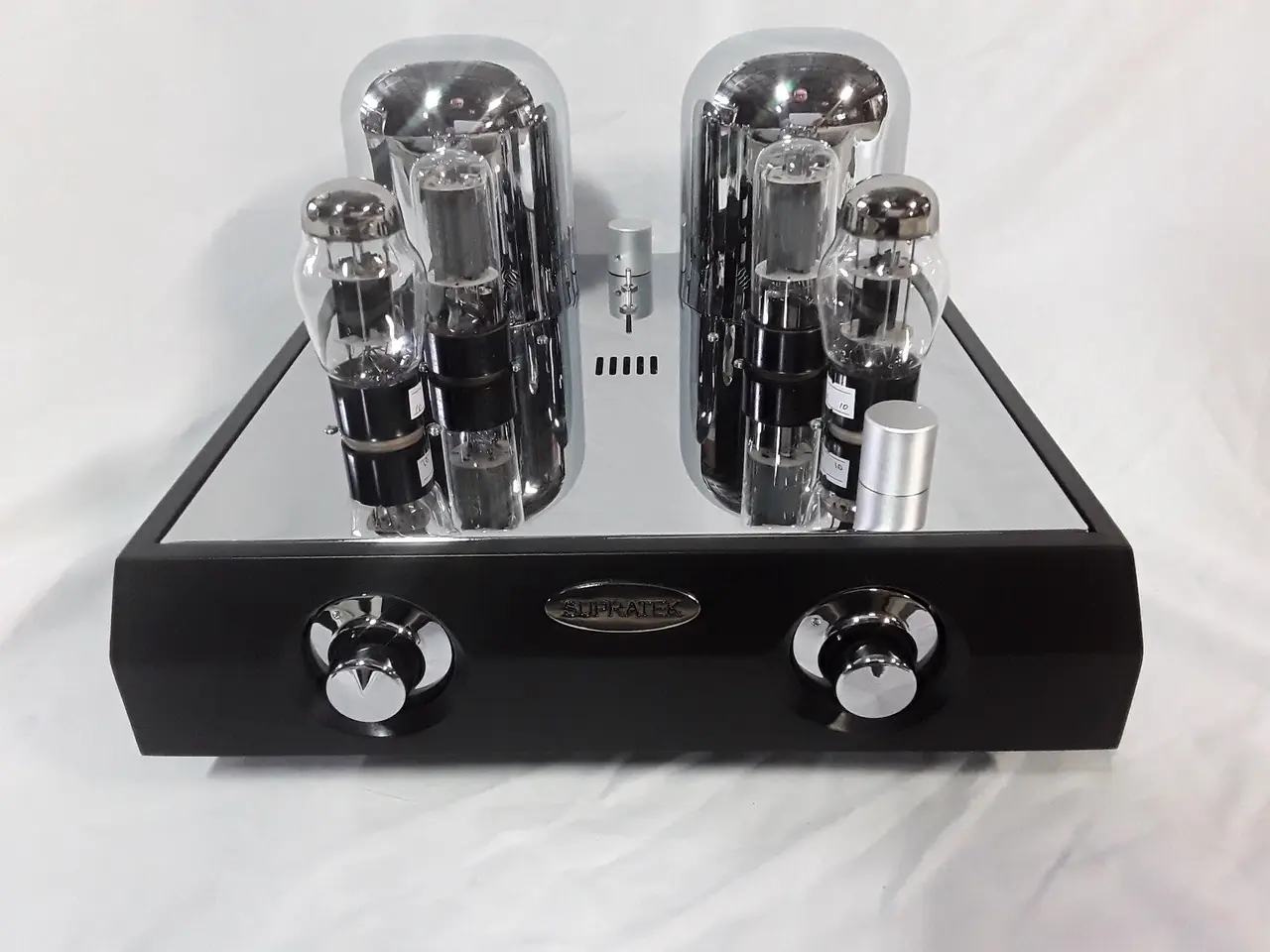 The Supratek 6SN7 Cabernet preamplifiers are the next step up from the Chardonnay preamp. The 6SN7 Cabernets use expensive output transformers and a modified line stage design. A 6SN7 Cabernet will transform your listening experience with more precise imaging and soundstaging, a pure natural sound and a presence to the music you will not have heard before.
As with all the Supratek preamps they are over-engineered with high rating power transformers, the finest quality components in highly evolved power supply and signal circuitry. Supratek has an enviable reputation for reliability and long life- the Cabernets have already gained "classic" recognition and they are, and will remain, State Of The Art tube preamps.
The 6SN7 Cabernet is available in a Dual Version . This enables you to have two seperate and independent output stages , with adjustable gain . Very useful for bi-amping or active speakers.